Did you wake up at 5AM too?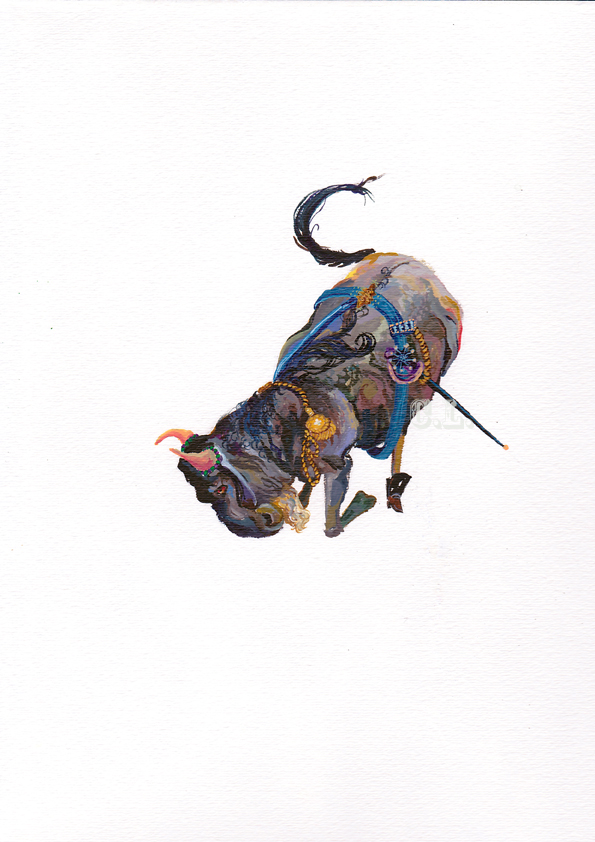 Isn't he handsome with his gold braids and third sword (his horns are the other two!)? He had intended on charging another male, but I'm glad he decided to bow to his lady before their first dance.
This wildabeest is from the Angry Party series.
-Christie