Hello! I am very thrilled to announce that my work will be exhibiting at the beautiful Navillus Gallery! Opening night for the show, "Deception", is on Thursday, October 11 and will be from 6-8 pm at 110 Davenport Road (downtown Toronto, Yorkville area). Animal friends that will be there include wolves, bees, giant animal citizen prints and two new series I've been working on this summer. Thank-you for all your support and hope to see you at the opening!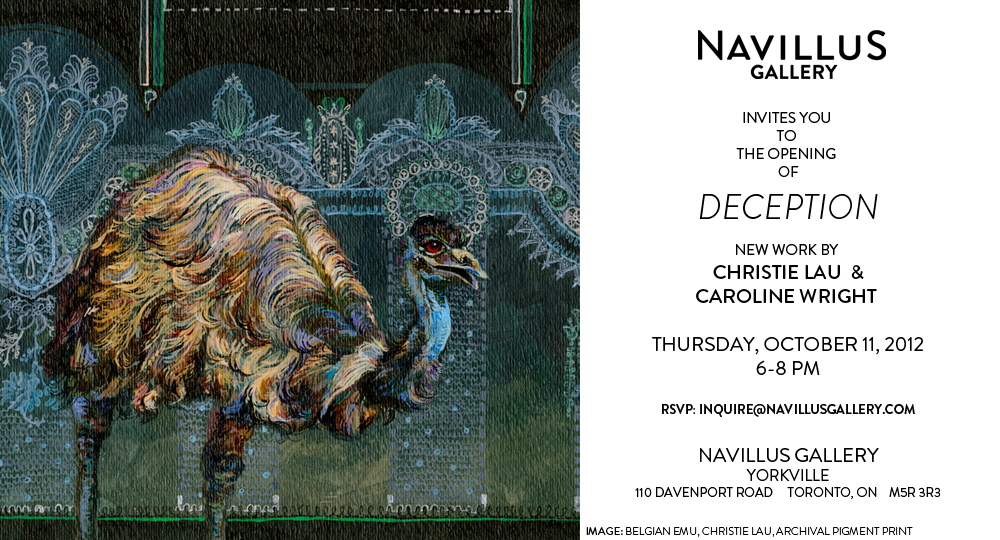 To see works that will be exhibited, please click here: http://www.navillusgallery.com/portfolio/christie-lau/
For more information on the show, here is a link to the Navillus Gallery exhibition page: http://www.navillusgallery.com/exhibitions/deception/
Map: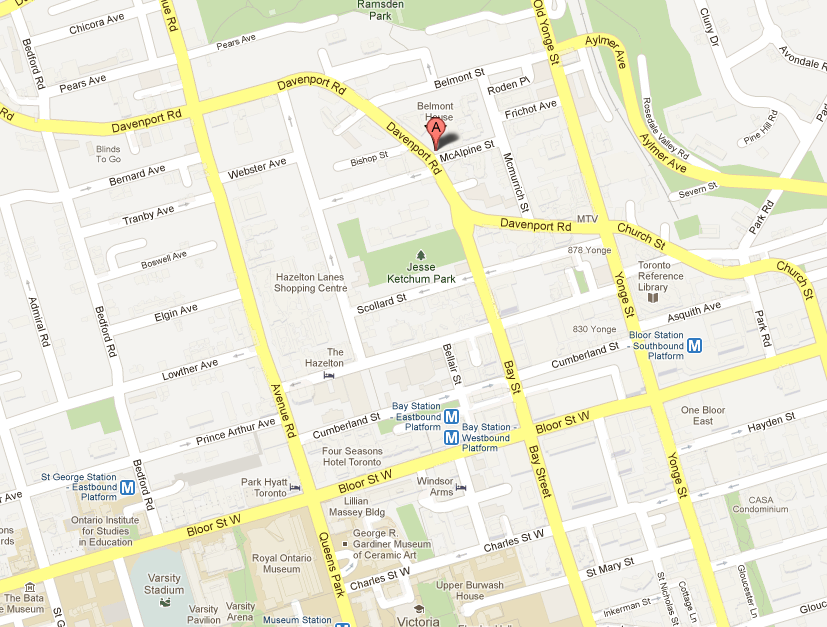 I am also very honoured to be exhibiting with American artist, Caroline Wright! Please click on her name to see her beautiful pieces.
Woohoooooo!
-Christie