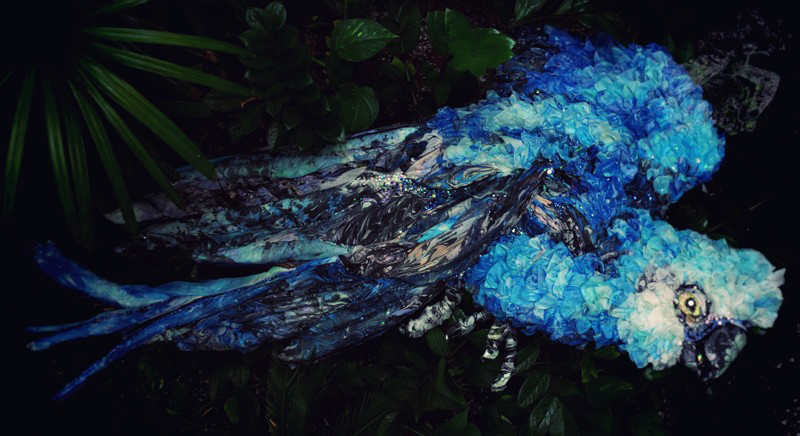 When the spix macaw was first discovered in 1819, it was already a rare species. Efforts to track its population began in the late 1980s, but naturalists were only able to find seventeen in captivity and one male in the wild (has not been seen since 2000). Now presumably extinct in the wild, the survival of this beautiful blue macaw depends on the cooperation of captive breeding programmes, like with the excellent Al Wabra Wildlife Preservation in Qatar.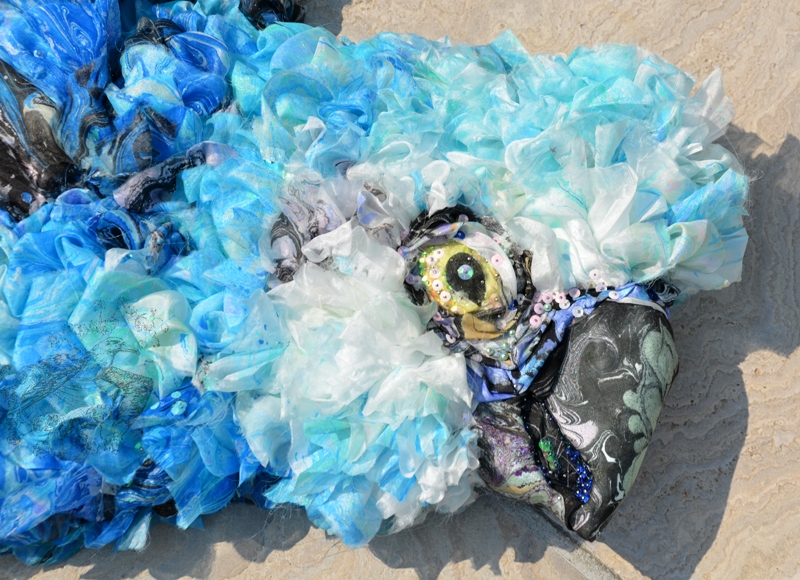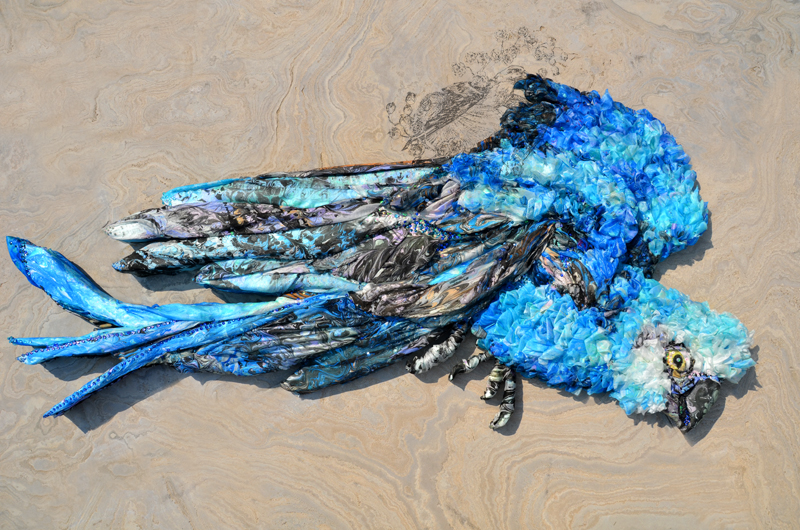 I first saw the spix macaw in Andrew Zuckerman's stunning photography book, Birds. The composition of the installation is based on his amazing photograph of one in flight. For an animal so dangerously close to extinction, the lively and detailed photographs are emotive.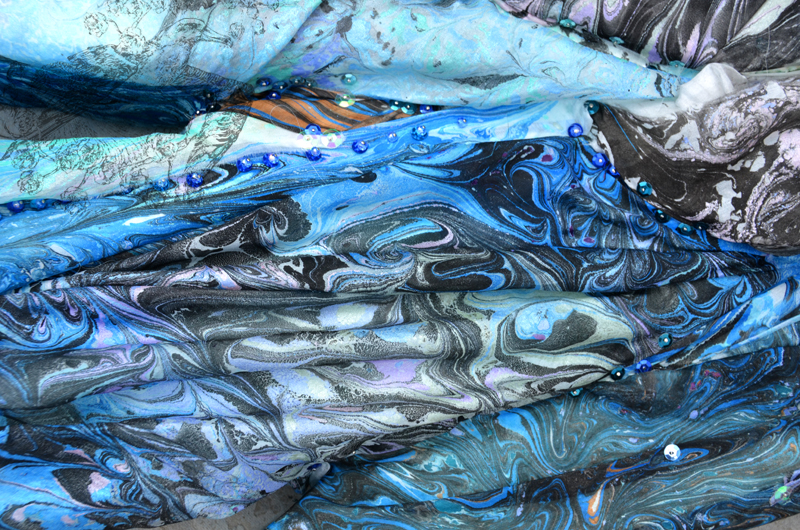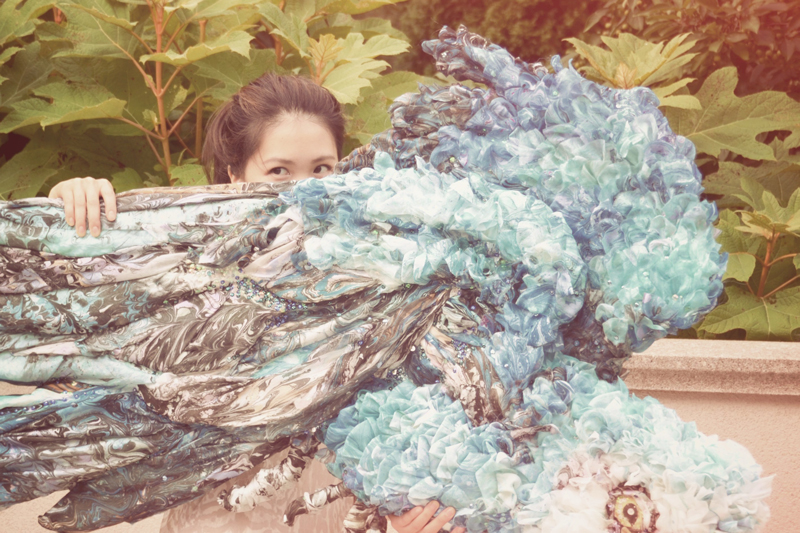 On June 26, Navillus Gallery and Spoke Club members helped me make soft blue and iridescent feathers for this installation! Thank-you for coming to the event, to Navillus Gallery for organising and The Spoke Club for hosting and designing a marbled cocktail. Marbling is very enjoyable on an outdoor patio with friends wearing nice clothes and a view of the Toronto sunset!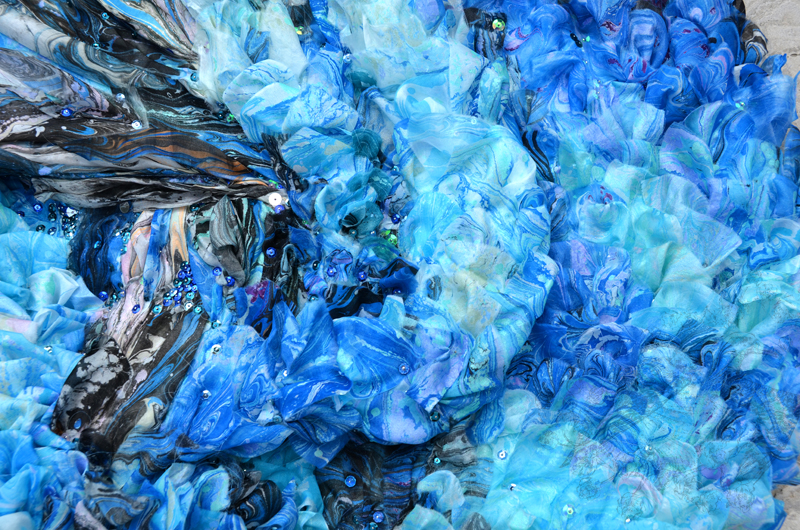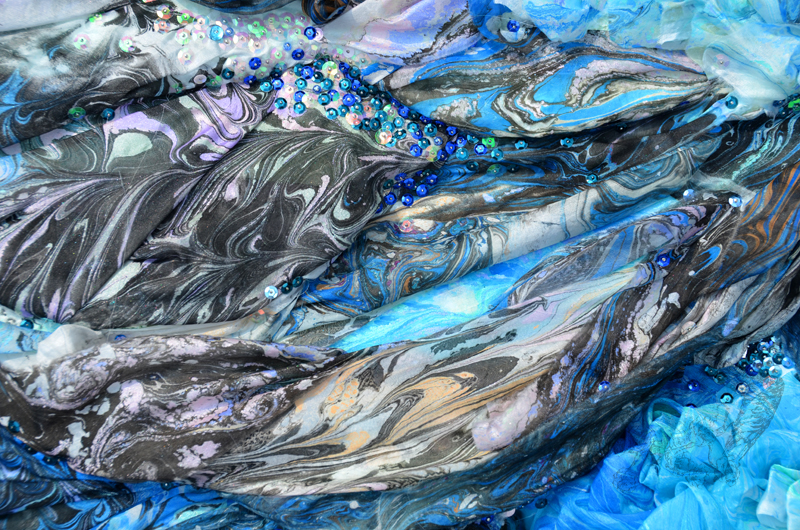 I am currently reading about species conservation efforts, and our relationship with this macaw is connected to what I want my next series to be about.
-Christie