Hello! I'm pleased to be exhibiting with an amazing group of Toronto artists this month. The exhibition will open on April 15th and run for two weeks in the cool part of town at Hermann & Audrey. Please RSVP to rally@hermannaudrey.com and special thank-you to Richard Anhert for being the pack leader.
Please find below the gallery's introduction to the show:
Cranking up the cool factor on the Ossington strip, RALLY, new art concept space and rallying ground for Toronto creatives will host Toronto's first Beautiful Bizarre-themed art show, In The Beauty I Hide on April 15 till April 28th at 12 Ossington Avenue. The show will feature 11 of Toronto's leading artists from the New Contemporary movement, noted for their unique and distinctly Toronto contribution to the pop and pop-surrealist genre. Participating artists include Andy Kittmer, Richard Ahnert, Steven Chmilar, Alex Garant, Christie Lau, Paul Saari, Jay Dart, Harv Glazer, Samara Shuter, Elly Smallwood & Dave Krovblit, all of which are staples within Toronto's burgeoning art scene.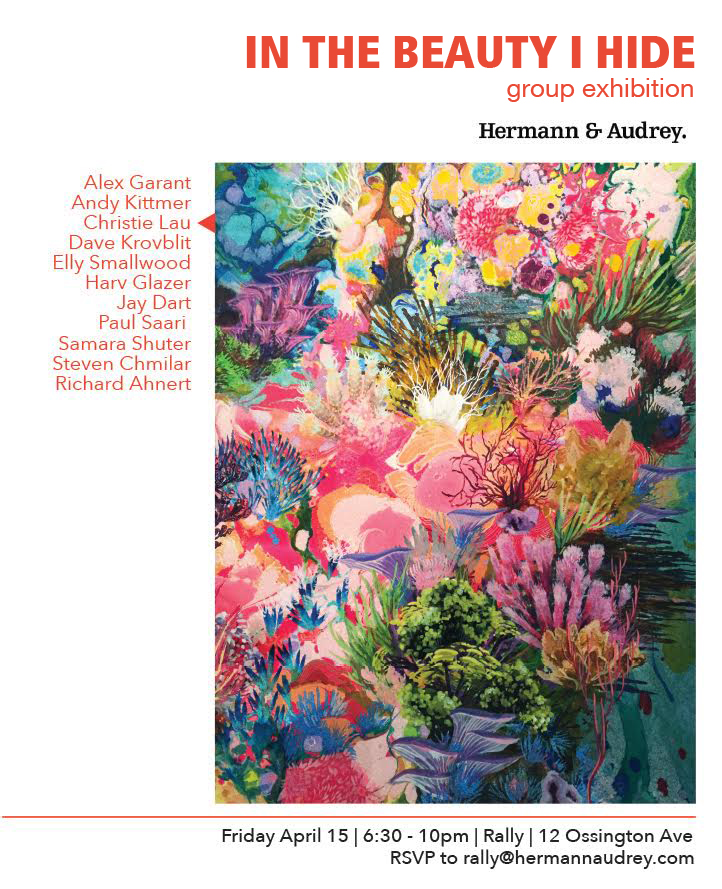 The image is a detailed shot of a new underwater Replicators piece which I will be posting soon. Hope to see you next week!
-Christie