You guys! I am very much looking forward to my second workshop with Navillus Gallery on Saturday, December 10th!
Workshop Date: December 10, 1pm
Price: $30 (visa/mastercard)
Contact: (416) 921-6467
inquire@navillusgallery.com
110 Davenport Road, Toronto, ON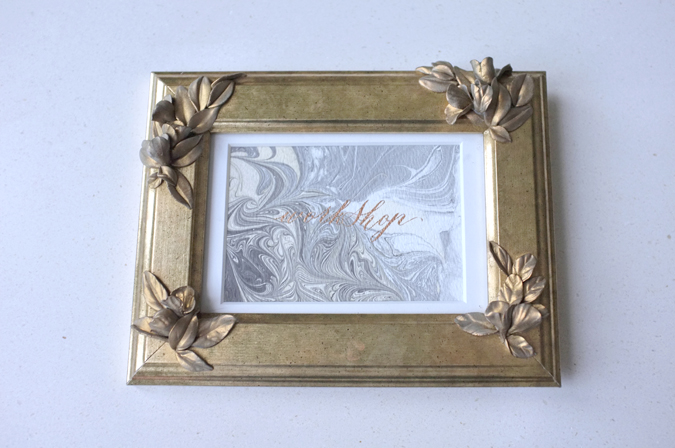 We will be using the same material I used to sculpt the daffodils in my MSR series. Participants will each receive a gold frame with a hand marbled paper and a name of his or her choice written in gold (a personal holiday gift!). Together, we will adorn our frames with flora and finish the sculptures with a small selection of beautiful pigments.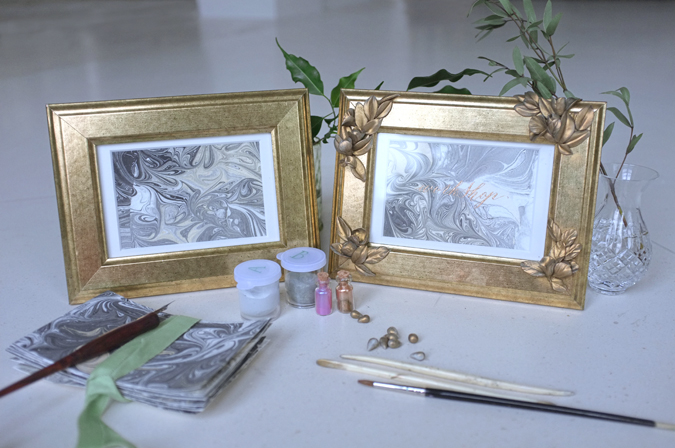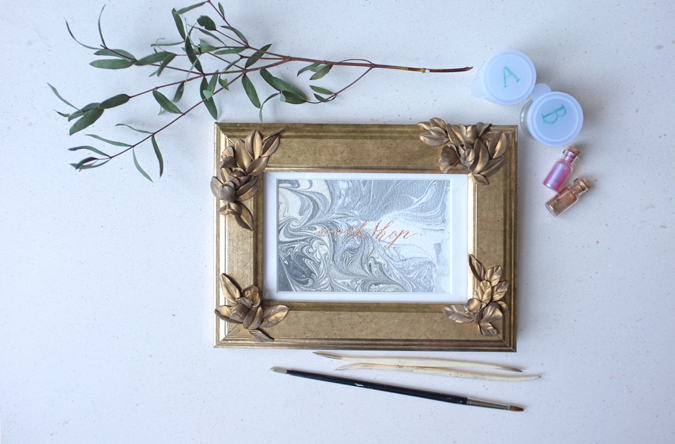 Each participant will receive a frame, a piece of marbled paper with gold calligraphy, pigment and two containers of apoxie sculpt. When RSVPing, please let the gallery know the name or word you would like.
-Christie