I would like to thank everybody who came out to the opening last night of REFLECT: TROPIC. I was so touched by all the support and notes of encouragement. I am also thrilled and incredibly honoured that the show is on the Beautiful Bizarre homepage today! Beautiful Bizarre is a quarterly available worldwide featuring emerging artists who redefine "new" contemporary art and that is of course, beautifully bizarre.
The exhibition will run until December 16th. We also plan on hosting a workshop on December 10th and I will update soon with the details.
Please click the photo below for a direct link to the post!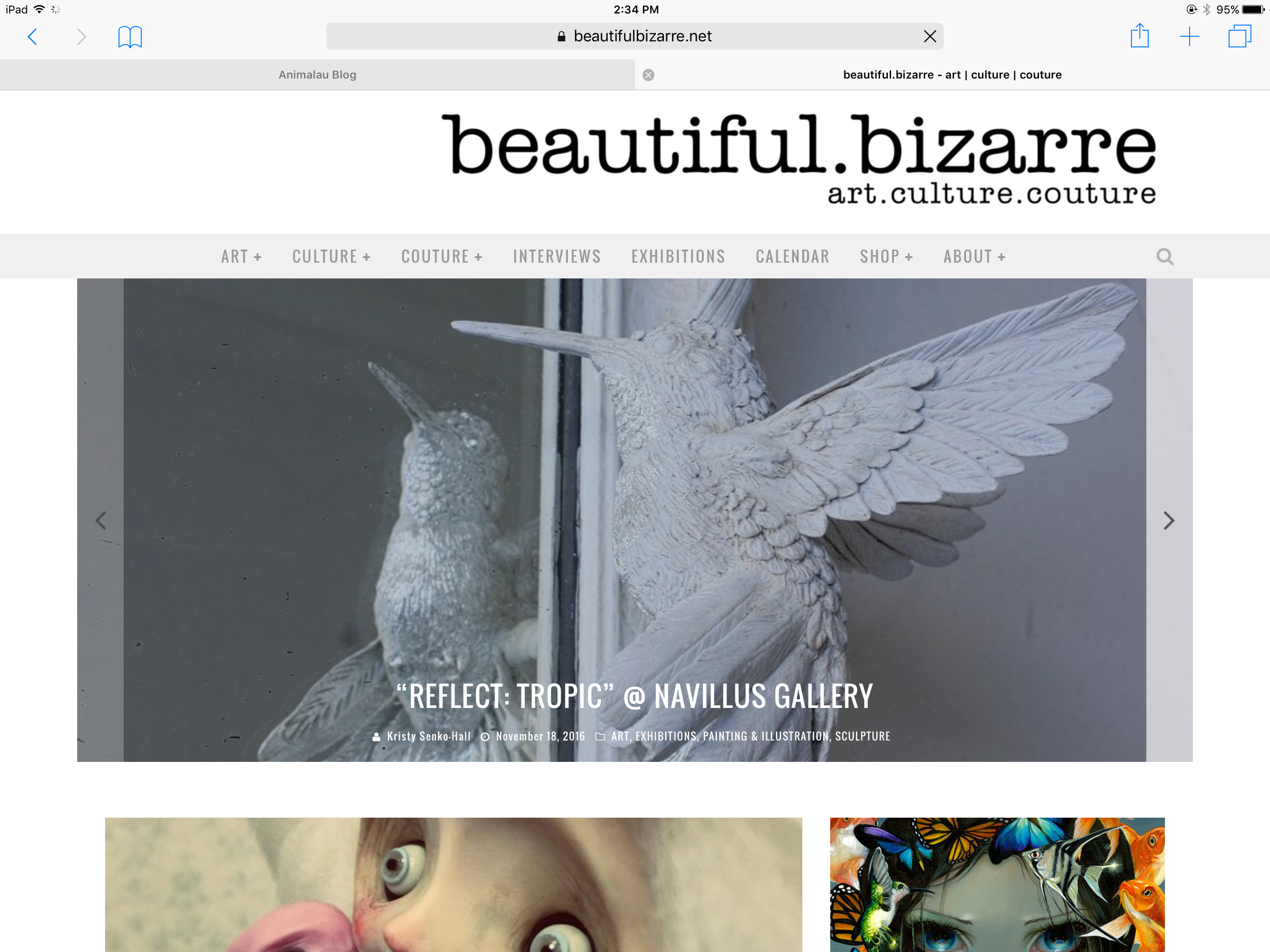 -Christie