While hiking through the rainforest in Tortugera National Park, I was impressed with the variety of plant species and their many survival solutions, particularly the epiphytes. These plants survive many feet off the air, growing on top of the branches of a large tree.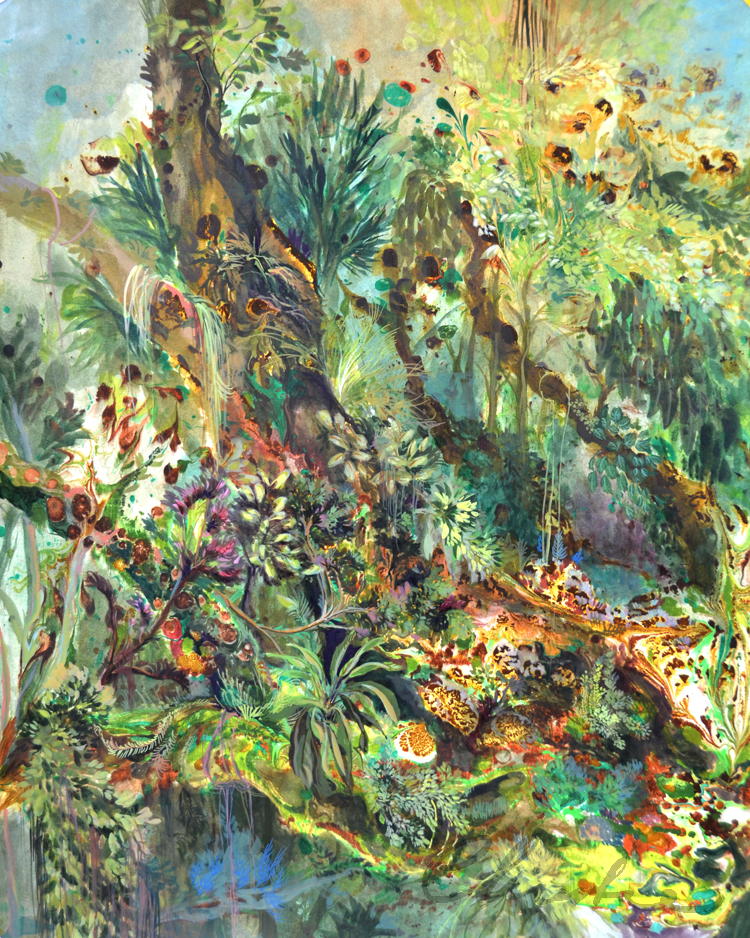 Observing these aerial plants made me think of the organic tenacity and abundance of thoughts and ideas that exist in our minds. Like a plant that competes for soil and sun, ideas compete for minds and attention. Plants can dig deep roots or grow a little stem as an epiphyte. In the same way, we seek to promote those ideas that generously occupy and structure our way of thinking and sometimes allow fads to bloom on top or wither. Species of ideas mutate because of our own interpretation as they proliferate in the individual ecosystem of our minds.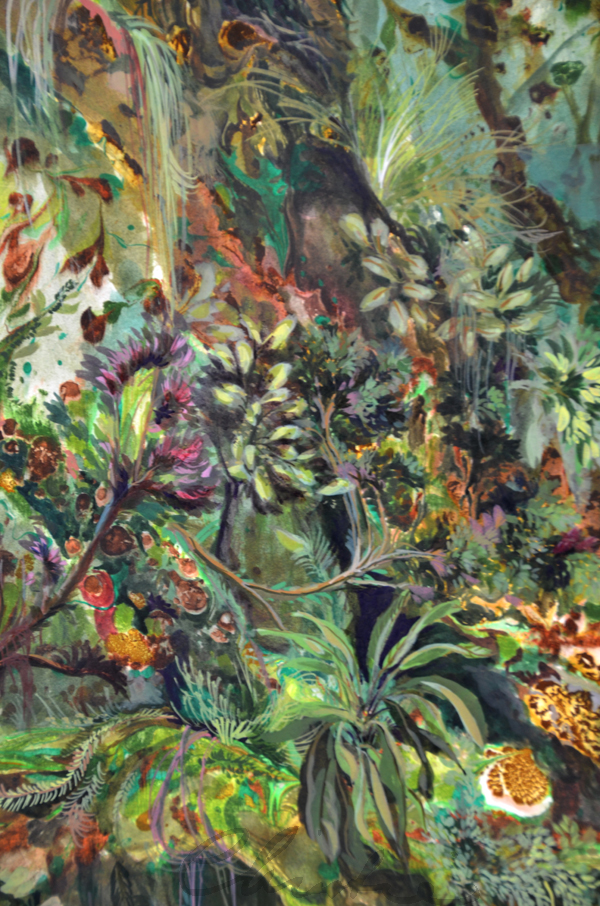 In this series, I wanted to make paintings while reflecting on the wild but steady process that we all tick according to. I repeatedly mutate and layer with the brush, which resembles the elegant shape of a leaf. The composition is mostly abstract and not based on any particular plant species.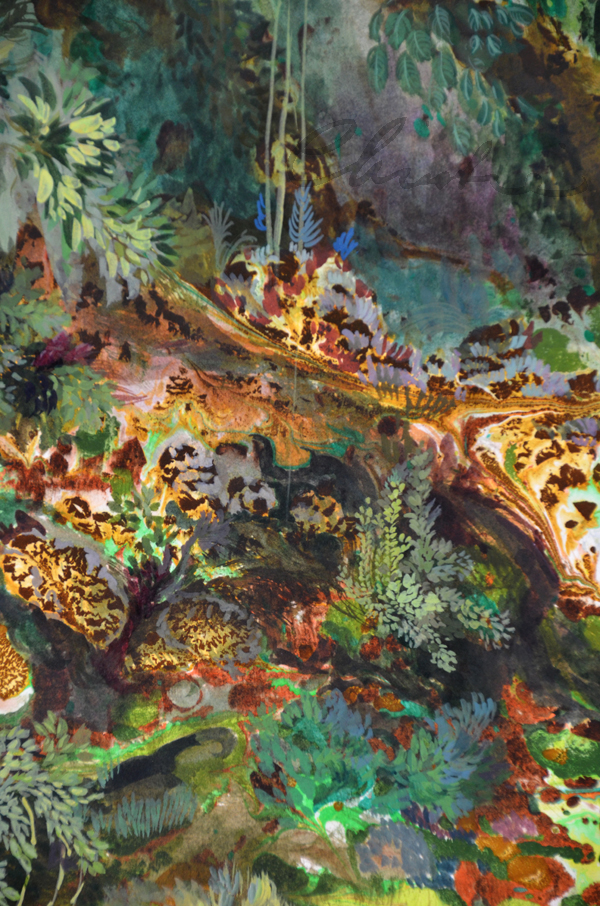 -Christie
§ 5 Responses to Replicators"